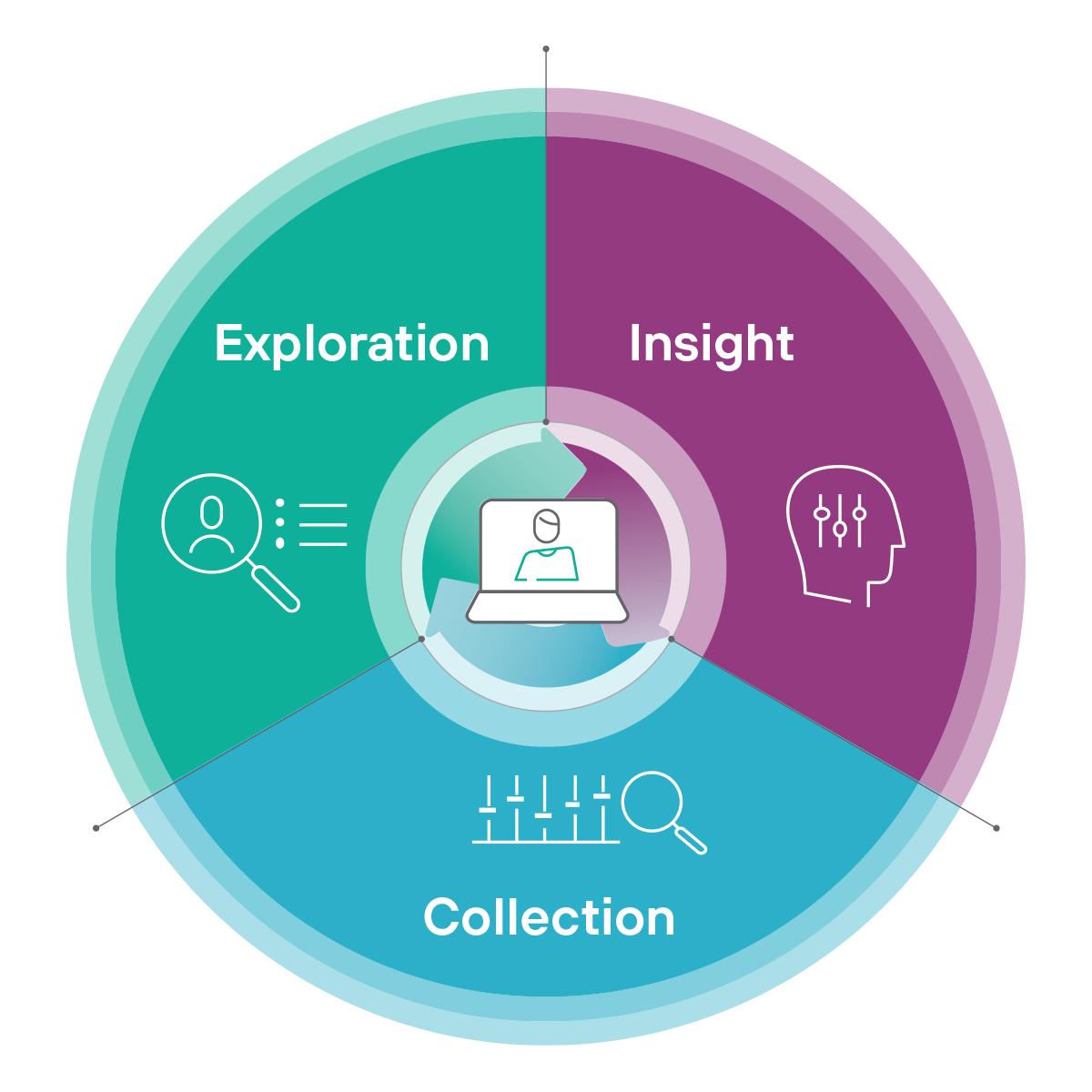 Why Forcepoint Insider Threat?
Collect, Explore, and Gain Insight
Collect behavioral data from channels such as web, file operations, keyboards, and email.
Explore meaningful data using a powerful dashboard built for analysts, by analysts.
Gain Insight with powerful analytics to understand and rapidly respond to risky behaviors before harmful events occur.
With Forcepoint Insider Threat you can:
Establish
undeniable attribution
Video collection and playback helps expedite investigation, allowing for attribution as intent and is admissible in a court of law.
Identify
your riskiest users
Monitor a broad set of data sources and activities to uncover patterns of insider risk rather than individual events.
Protect
your workforce
Leverage detailed forensics to quickly understand intent and exonerate employees of wrongdoing.
Optimize
your workflows
Always-on, highly customizable monitoring and enforcement allows prioritization of the riskiest users to prevent breaches before they occur.
Safeguard
your investigations
Prevent overreach with the ability to control, watch, and audit investigators. Eliminate biases with anonymized data for investigation integrity.
Customize
your program
Prioritize and monitor what matters most to your organization through custom configuration.
Our Customers
Why organizations are choosing Forcepoint
"We had an issue with an employee. He was trying to gain access to some customer data but was prevented from doing so using Forcepoint. I wasn't expecting Forcepoint to detect such a detailed test but it did."
Ahmet Taskeser
Senior SIMM Leader, Finansbank
"Forcepoint Insider Threat is a great investigation tool because it captures the video of what someone does and you can use it for evidence after a breach and say, right there, this is what you did, we can prove it ... FIT has saved us many times."
Explore Forcepoint Insider Threat
FIT Resources
Making It Safe for Your People to Work Remotely
COVID restrictions are lifting, but are your employees returning to the office full-time? Probably not. Research shows that both employees and employers want hybrid work arrangements that balance on- and off-site working. Effectively accommodating hybrid work requires security that protects data
Read the eBook
Forcepoint Insider Risk Solutions - Leavers
Watch the Video
Schedule a demo with an insider threat expert today.